'Philanthropy' can be seen from different perspectives, earlier 'philanthropy' was to develop institutions, charitable hospitals, etc. whereas, now it's more about nation-building. Born in 1937, he is a scion of the Tata family, and son of Naval Tata who was later adopted by Ratanji Tata, son of Jamsetji Tata, the founder of Tata Group.
        Ratan Naval Tata (born 28 December 1937) is an Indian industrialist, philanthropist, and former chairman of Tata Sons. He was also chairman of Tata Group, from 1990 to 2012, and again, as interim chairman, from October 2016 through February 2017, and continues to head its charitable trusts. With the help of this article, we trying to Unveil the Remarkable Journey about Ratan Tata biography.
One of the most well-known and respected industrialists in India, Ratan Naval Tata is the Chairman of Tata Sons and Tata Group. At the age of 73, Tata heads one of the country's largest conglomerates which comprises nearly 100 firms with revenues totaling about USD 67 billion. He is also the chairman of major Tata companies such as Tata Steel, Tata Motors, and Tata Teleservices. Power, Tata Consultancy Services, Tata Tea, Tata Chemicals, and The Indian Hotels Company.
Fact:
Ratan Tata holds a license for flying and is a trained pilot. He is the first civilian to fly an F-16.
During his tenure, the company witnessed the launch of India's first truly Indian car, 'The Indica'. The car was the -brainchild of Tata. In 2000 Tata's food division acquired tea firm, Tetley, for GBP 70 million. In the year 2009-10 the group's revenues have grown nearly 12-fold, totaling USD 67.4 billion. Ratan Tata also serves on the boards of Fiat SPA and Alcoa and is also on the international advisory boards of Mitsubishi Corporation, the American International Group, JP Morgan Chase, Rolls Royce, Temasek Holdings, and the Monetary Authority of Singapore.
In 21 years he led the Tata Group, revenues grew over 40 times, and profit, over 50 times where sales of the group as a whole, overwhelmingly came from commodities when he took over, and the majority of sales came from brands when he exited. He boldly got Tata Tea to acquire Tetley, Tata Motors to acquire Jaguar Land Rover, and Tata Steel to acquire Corus. All this turned Tata from a largely India-centric group into a global business, with over 65% of revenues coming from operations and sales in over 100 countries. He conceptualized the Tata Nano car.
Ratan Tata resigned his executive powers in the Tata Group on 28 December 2012, upon turning 75, appointing as his successor, Cyrus Mistry, the 44-year-old son of Pallonji Mistry of the Shapoorji Pallonji Group, the largest individual shareholder of the group and related by marriage.
Also Read : Motivational Quotes Of Ratan Tata
Family Tree of Ratan Tata :
Jamsetji Nusserwanji Tata : (3 March 1839 – 19 May 1904), is known as one of the "Fathers of Indian Industry".
Dorabji Tata : (27 August 1859 – 3 June 1932), elder son of Jamshedji, Indian industrialist, philanthropist, and 2nd Chairman of Tata Group. His wife, Meherbai Tata, was the paternal aunt of nuclear scientist Homi J. Bhabha.
Ratanji Tata : (20 January 1871 – 5 September 1918), younger son of Jamshedji, philanthropist, and pioneer of poverty studies. After Ratanji Tata died, his wife, Navajbai Tata, adopted an orphan, Naval, who was the grand-nephew of her mother-in-law and raised him as her own son.
Naval Tata : (30 August 1904 – 5 May 1989) adopted son of Navajbai Tata. His biological maternal grandmother had been the sister of Hirabai Tata, wife of group founder Jamshedji Tata. Also, his biological father, Hormusji Tata, had belonged to the broader Tata family, and Naval, therefore, carried the surname "Tata" by birthright. Director in several Tata companies, ILO member, and recipient of Padma Bhushan. He married twice and had three sons.
Simone Naval Tata: Second wife of Naval Tata, a Swiss woman, and a Catholic. She ran Lakme and served as chairperson of Trent.
Ratan Tata : 5th Chairman of the Tata Group, son of Naval Tata by his first wife Sooni Commissariat.
Jimmy Tata : Son of Naval Tata by his first wife Sooni Commissariat.
Noel Tata : Chairperson of Trent, son of Naval Tata by his second wife Simone.
Ratanji Dadabhoy Tata : (1856–1926), was one of the early stalwarts to serve the Tata Group. His father Dadabhoy and Jeevanbai – the mother of Jamshedji Tata, were siblings. Ratanji was also a paternal cousin of Jamshedji and belonged to the broader Tata family. He married Suzanne Brière, a French Catholic, and had five children, including:
J. R. D. Tata : (29 July 1904 – 29 November 1993), son of Ratanji Dadabhoy Tata by his wife Suzanne. As 4th Chairman of Tata Group, he pioneered Indian aviation and founded Tata Airlines (later known as Air India).
Sylla Tata: Daughter of Ratanji Dadabhoy and elder sister of J. R. D. She was married to Dinshaw Maneckji Petit 3rd baronet Petit. Her sister-in-law, Rattanbai Petit, was married to Muhammad Ali Jinnah the founder of Pakistan, and Rattanbai and Jinnah's daughter, Dina Jinnah was the wife of Neville Wadia.
Ratan Tata's Journey in Brief :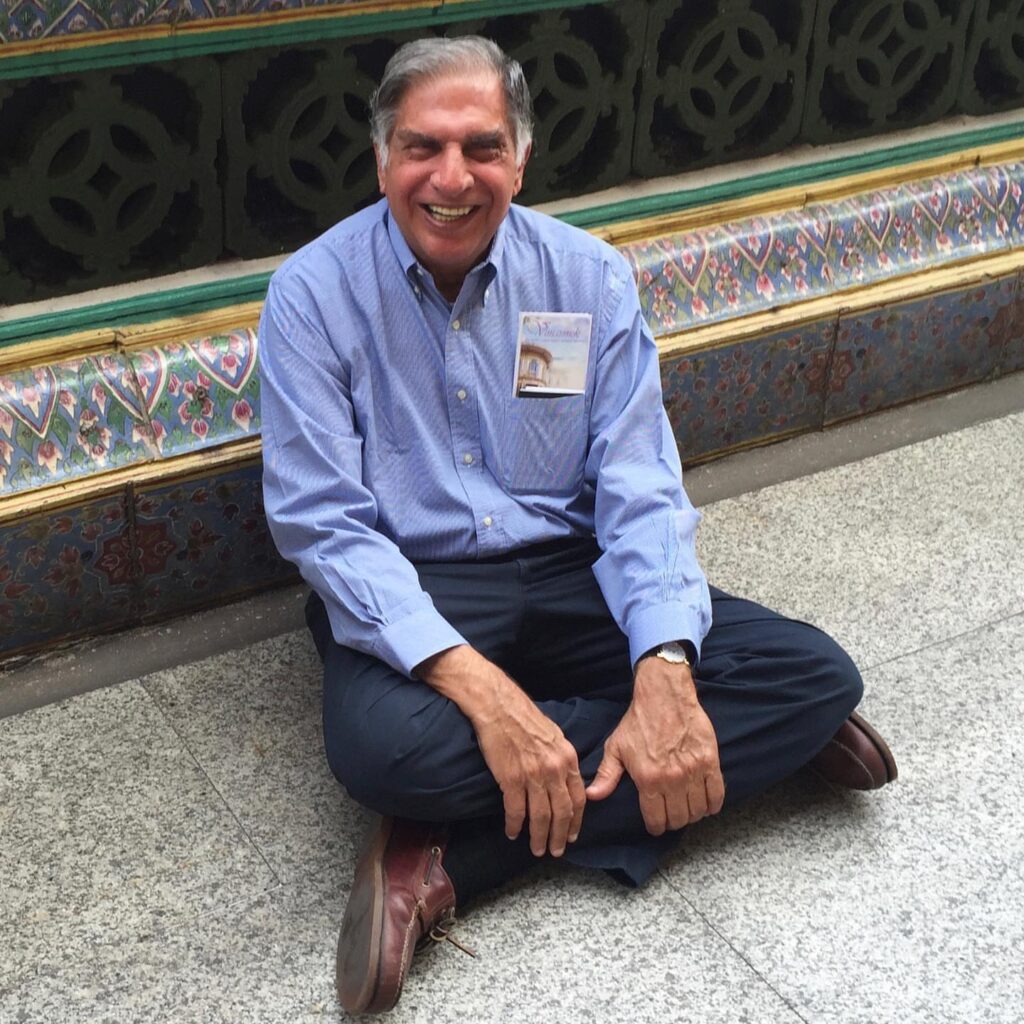 Ratan Naval Tata studied architecture and structural engineering at New York's Cornell University and completed his Bachelor of Science degree in 1962. He joined the Tata Group later that year after a brief stint with Jones and Emmons in Los Angeles.
After working in various group companies, including TELCO (now Tata Motors) and TISCO (now Tata Steel), he was appointed as the chairman of Tata Industries in 1981. He eventually went on to become the group's fifth chairman in 1991, succeeding his uncle J.R.D. Tata.
In his tenure, Ratan Tata restructured the group as he slashed the number of companies in the group from over 300, and bought new businesses with growth potential.
Under his chairmanship, various group companies of Tata Sons went on to generate huge revenues and he turned the salt to software conglomerate into a $100 billion group.
Ratan Tata also steered the conglomerate's overseas expansion deftly as various Tata Group companies acquired big global brands.
In a path-breaking move, Ratan Tata launched Nano at the Auto Expo in 2008. Dubbed as the cheapest car, Nano took Tata Motors to the world stage making it a case study in many business schools.
He was inspired to launch the Nano when he saw a family of four on a motorcycle trying to navigate their way as heavy rains lashed Mumbai. The sight of the kids being sandwiched between the mother and father provoked him to experiment with an option that would be heavily subsidized and yet safe.
Net Worth of Ratan Tata :
| | |
| --- | --- |
| Name | Ratan Tata |
| Net Worth (2021) | $ 1Billion |
| Net Worth In Indian Rupees | 7416 Crore INR |
| Profession | Businessmen |
| Monthly Income And Salary | 90 Crore + |
| Yearly Income | 820 Crore + |
| Last Updated | January 2021 |
Ratan Tata's Net Worth in 2021 is calculated to be 1 billion USD, which in Indian money is nearly 7416 Crore Indian Rupee that is exactly Seven Thousand Four hundred Crore.
Moreover, Ratan Tata is not included in the list of richest men because 65% possession of TATA Sons which is the key clenching association of the additional 96 TATA Group Company is carried by diverse magnanimous institutions.
Ratan Tata Education/Career :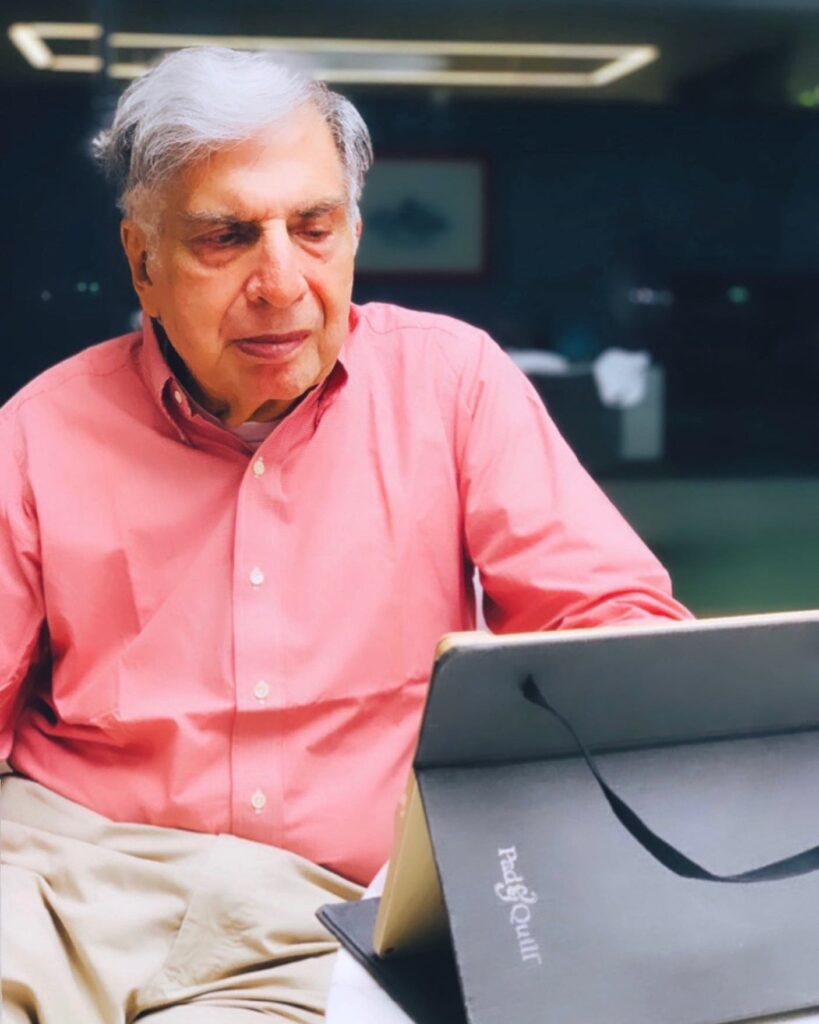 Ratan N. Tata is a highly educated businessman. He holds a bachelor's degree in Architecture from Cornell University, USA, and has pursued an Advanced Management Program from Harvard Business School, USA. It was in 1962 that he joined his family business; the Tata Group.
Ratan N. Tata, after completing his higher studies returned to India and turned down a job at IBM on JRD Tata's advice and joined the Tata Group in 1962, for which he was sent to Jamshedpur to work on the shop floor at Tata Steel.
In 1971, he was appointed as the Director of National Radio and Electronics, which was in a bad state of 40% losses and only 2% of consumer market share. But as soon as Ratan N. Tata joined the company he gave its statistics an upward turn, he took the company from 2% of the market share to 25%. National Emergency was declared, which posed great problems such as a weak economy and labor shortage and NELCO was nearing collapse again.
JRD Tata soon declared Ratan Tata his successor in 1981 and Ratan had to face criticism since people believed that he was not experienced enough to handle a business of the scale of like the Tata Industries. After ten years of his entry into Tata Industries, he was appointed the Chairman of the Tata Group. After Ratan Tata's appointment, The Tata Group reached absolutely new heights which had never been experienced by this group earlier. Under his direction, the company went through several different entrepreneurial ventures.
The conversion of 'the corporate commonwealth' of different Tata-affiliated companies into one cohesive company, the acquisition of Tetley, Jaguar Land Rover, and Corus, which turned Tata from a major India-Centric company to a global business name, all this is credited to Ratan N. Tata. His major releases have been Indica and Nano in India. Today, Tata Group's 65% of revenue comes from abroad. After the liberalization of controls in the 1990s, the Tata Group of Companies achieved great success, which again is credited to Ratan N. Tata.
Ratan Tata Charity :
In 2010, Ratan Tata and the Tata Group of Companies donated $ 50 million to Harvard Business School (HBS). The money was used for building the Tata Hall, a seven-story glass and limestone building spread over 163,000 sq ft. At present, this space houses the residential and learning space for HBS's executive education program. Tata has often spoken about the impact Harvard University has had on him and calls his time at the university the "most important weeks" of his life.
List of Ratan Tata Charity Work To Various Causes:
More than 66% of the shares in Tata Sons (Owned by the TATA family) are given to different charitable trusts.
Tata Group tweeted in the year 2012 that proves their Charity work.
Ratan Tata's charity work came from her grandmother who had shelter for everyone who was in need, and he also said in an interview that, it was not his forefather's business but his grandmother's generosity that inspired him.
The article published in 2017 in Economic Times claimed the verified information that NGOs and other social organizations have 85% of the total of 3000 crores in grants (more than any other business in India).
As per GQ India, Ratan Tata has ensured that all these workers get no default in payments during the lockdown.
The Tata Group–Tata Trusts and Tata Sons— is the latest to join the fight against coronavirus and will together donate ₹1,500 crores towards the coronavirus relief fund, chairman Ratan Tata announced in an Instagram post in 2020.
The funds will be utilized for providing protective equipment to medical personnel, respiratory systems for treating increasing cases, testing kits to ramp up testing in the country, and setting up treatment facilities for those who have already caught the virus. The group has also said that it will train health workers and the general public to empower them against coronavirus.
Tata Steel will continue to provide salaries to families of employees who succumbed to COVID-19.
Tata Group(Briefly) :
The scale of the Tata Group of companies. Established in 1868, it is India's largest conglomerate, with products and services in over 150 countries, and operations in 100 countries across six continents. The Tata Group has over 100 operating companies of which 29 are publicly listed in India. Tata Group is an Indian public multinational conglomerate manufacturer of automobiles, airplanes, and other products, headquartered in Mumbai, Maharashtra, India. Founded in 1868 by Jamshedji Tata, the company gained international recognition after purchasing several global companies.
With nearly 700,000 employees, it is India's third-largest employer after the Indian defense forces and Indian Railways. Its total revenues exceed 6.75 lakh-crore (US$ 100 billion). By 2018, roughly 67% of the group's revenues came from international operations, making it India's largest conglomerate with global exposure. Tata Group's market capitalization of nearly 9.45 lakh-crore (US$145-billion) equated to 6.6% of the Bombay Stock Exchange (BSE) [BSE's total market capitalization in March 2018 was ₹142 lakh-crore (US$2182 billion)]. With the highest market capitalization among all business houses in India, the Tata Group enjoys the trust of over 40 lakh shareholders.
1991–PRESENT :
In 1991, Ratan Tata became Chairman of Tata Group. This was also the year of economic liberalization in India, opening up the market to foreign competitors. During this time, Tata Group began to acquire a number of companies, including Tetley (2000), Corus Group (2007), and Jaguar and Land Rover (2008). In 2017, Natarajan Chandrasekaran was appointed Chairman.

Chairman of The Tata Group :
The chairman of Tata Sons is usually the chairman of the Tata Group. As of 2020, there have been seven chairmen of Tata Group.
Jamsetji Tata (1868–1904)
Sir Dorabji Tata (1904–1932)
Nowroji Saklatwala (1932–1938)
J. R. D. Tata (1938–1991)
Ratan Tata (1991–2012)
Cyrus Mistry (2012–2016)
Ratan Tata (2016–2017)
Natarajan Chandrasekaran (2017–present)
Also Read : Motivational Quotes Of Ratan Tata