European Leagues (EL) is a sports organization within association football created for growth of professional football in Europe.
The competition has been held every four years since 1960, except for 2020, when it was postponed until 2021 due to the COVID-19 pandemic in Europe. Scheduled to be in the even-numbered year between FIFA World Cup tournaments, it was originally called the European Nations' Cup, changing to the current name in 1968. The individual events are branded in the form of "UEFA Euro [year] ".
French Football Federation secretary-general Henri Delaunay had first come up with the idea of the Euros in 1927, some three years before the inaugural World Cup, but it took 33 years for his dream to come to fruition. He didn't even live long enough to see it
Its members are the professional football leagues organisations of 29 countries: Austria, Belgium, Bulgaria, Denmark, England, Finland, France, Germany, Greece, Israel, Italy, Kazakhstan,the Netherlands, Norway, Poland, Portugal, Russia, Scotland, Slovenia, Spain, Sweden, Switzerland, Romania, Latvia, Ukraine, and Serbia. In addition, there are seven associate leagues representing some of these countries as well as Turkey.
Euro Cup Trophy: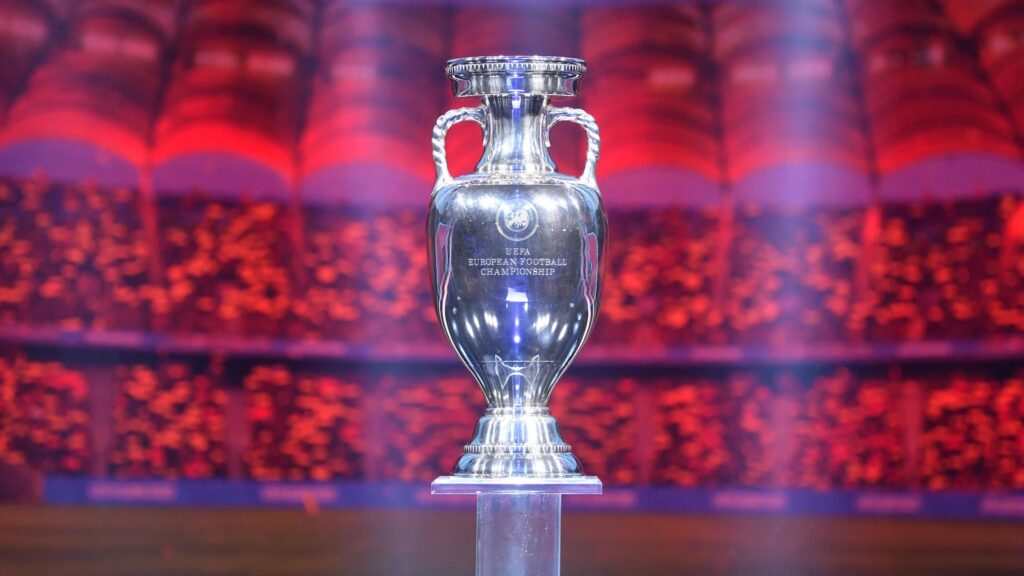 The Henri Delaunay Trophy, which is awarded to the winner of the European Championship, is named in honour of Henri Delaunay, the first General Secretary of UEFA, who came up with the idea of a European championship but died five years before the first tournament in 1960. His son, Pierre, was in charge of creating the trophy.
The new silver base of the trophy had to be enlarged to make it stable. The names of the winning countries that had appeared on the plaques glued to the plinth are now engraved on the back of the trophy, under the word "Coupe Henri Delaunay" and are written in English rather than French its predecessor had. The 1972 and 1980 winning country, West Germany, is written as just "Germany". Since 2016, the juggling boy was returned on the trophy's back.
List Of Winners With Host Place And Year Of Game :